Professional Records
Real Estate Brokers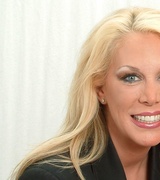 Licensed Realtor, Licensedshort Sal
Specialties:
Foreclosure, Short-Sale, Consulting, Property Management
Work:
ACTION REALTY/ Carma Consulting
5500 Big Bend Drive, Ft Worth, TX 76137
(817) 891-0244 (Office), (682) 557-8820 (Cell), (214) 615-7616 (Fax)
Description:
!. Short Sale-Guru- can get approval in 30 minutes-help sellers and other agents------- you keep listing I will do all the behind the secene2. I can train at office------------- JUST LET ME SHARE SECRETS!!!!!!!!3. I LOVE LEASES- I AM KNOWN FOR GETTINg MOVE IN NO COsT AND USUALLY 70% TO MARKET RATE-ALWAYS SHOOT FOR FREE W-D AND 3 MONTHS FREE\4. LET ME HELP YOU- MOST FEEL SHORT SALES ARE HORRIBLE ) HAVE ALL THE GOTO PEOPLE AT ALL BANK5. FDCPA CERTIFIED TO CLEAN CREDIT AND TALK TO CREDITORS6 GET PRE FORECLOSURE LIST BEFORE ANYONE!7 AND A HUMAN BEHAVIOR- COUNSELOR!!!!!!!!!8 MY OWN CONSULTANT- COMPANY-WITH 1--S NAMES 9 JUST ASK - I CAN GET IT DONE!!!!!!!!!!!!!!!!!!!! Amber Mabry
Specialties:
Buyer's Agent, Listing Agent
Work:
Consulting and Short Sales
Park Glen, Fort Worth, TX 76137
(817) 891-0244 (Office)