Professional Records
Real Estate Brokers
Barbara Lang, Westfield NJ

- Agent
Specialties:
Residential sales
Luxury homes
First time home buyers
Staging
Work:
Coldwell Banker Residential Brokerage
Westfield, NJ
(908) 912-4966 (Phone)
Client type:
Home Buyers
Home Sellers
Property type:
Single Family Home
Condo/Townhome
Multi-family
Awards:
TOP 11% OF ALL COLDWELL BANKER AGENTS IN NJ AND ROCKLAND CO
NY
Coldwell Banker International Presidents' Sterling Society
Mulit Million Dollar Sales Club
Skills:
Accredited Buyers' Representative - ABR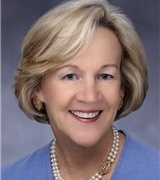 Barbara Lang
Specialties:
Buyer's Agent, Listing Agent
Work:
Coldwell Banker
600 North Avenue West, Westfield, NJ 07090
(908) 858-5697 (Phone), (908) 418-4591 (Cell)
Description:
Business PhilosophyTOGETHER WE CAN MAKE YOUR DREAMS COME TRUE!My goal is to provide my clients with a superior real estate experience by providing exceptional service with the highest level of professionalism and integrity. My commitment to the needs of my clients is similar to that of my family -- going out of my way to ensure a smooth, efficient and rewarding real estate experience.Real Estate AchievementsRookie of the Year for Westfield West, and designation in the Coldwell Banker Multi Million Dollar Sales Club my first year in business -- closing eight transactions and almost $4 million in sales.Professional Associations• Member of the National Association of Realtors• Member of the Greater Union County Association of RealtorsCommunities I ServePrevious Professional ExperienceVice President, Fischer Francis Trees & Watts, Institutional Investment Management, New York, NYMarketing Assistant, Hyman Beck & Company, Institutional Investment Management/Managed Futures, Florham Park, NJLehman Brothers Inc., Research Assistant, New York, NYOther Professional DesignationsCertified Professional Ski Instructor of AmericaNJ ChapterII Women's Lacrosse OfficialCommunity and Volunteer Involvement• NJ Chapter, Colonial Dames of America• Westfield Lacrosse Club, founding member• Westfield HS, Junior Varsity Lacrosse Coach• Westfield Youth Lacrosse, Coach• Brownie Troop Leader• Boy Scout Merit Badge Counselor• PGA and USGA Tournaments VolunteerPersonal Background
Links:
Site
Blog
Facebook
Twitter
LinkedIn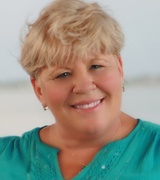 Barbara Lang
Specialties:
Buyer's Agent, Listing Agent
Lawyers & Attorneys Barbara T. Lang

- Lawyer
Licenses:
New York - Currently registered 1985
Medicine Doctors
Barbara A. Lang
Specialties:
Family Medicine
Work:
Providence Medical GroupProvidence Gateway Family Medicine
1321 NE 99 Ave STE 200, Portland, OR 97220
(503) 215-4250 (phone) (503) 215-4255 (fax)
Site
Education:
Medical School
Oregon Health & Science University School of Medicine
Graduated: 1999
Procedures:
Electrocardiogram (EKG or ECG), Hearing Evaluation, Vaccine Administration
Conditions:
Abnormal Vaginal Bleeding, Acute Pharyngitis, Acute Upper Respiratory Tract Infections, Anxiety Phobic Disorders, Attention Deficit Disorder (ADD), Contact Dermatitis, Gastroesophageal Reflux Disease (GERD), Hypothyroidism, Abdominal Hernia, Acne, Acute Bronchitis, Acute Sinusitis, Alcohol Dependence, Allergic Rhinitis, Anemia, Anxiety Dissociative and Somatoform Disorders, Autism, Benign Paroxysmal Positional Vertigo, Breast Disorders, Bronchial Asthma, Calculus of the Urinary System, Candidiasis, Candidiasis of Vulva and Vagina, Cardiac Arrhythmia, Cardiomyopathy, Carpel Tunnel Syndrome, Cholelethiasis or Cholecystitis, Chronic Bronchitis, Chronic Sinusitis, Constipation, Depressive Disorders, Dermatitis, Diabetes Mellitus (DM), Disorders of Lipoid Metabolism, Diverticulosis, Esophagitis, Female Infertility, Fractures, Dislocations, Derangement, and Sprains, Gastrointestinal Hemorrhage, Genital HPV, Gingival and Periodontal Diseases, Gout, Hearing Loss, Hemolytic Anemia, Hemorrhoids, Herpes Genitalis, Herpes Simplex, Herpes Zoster, Hypertension (HTN), Hyperthyroidism, Infectious Liver Disease, Inflammatory Bowel Disease (IBD), Insomnia, Iron Deficiency Anemia, Irritable Bowel Syndrome (IBS), Lateral Epicondylitis, Melanoma, Menopausal and Postmenopausal Disorders, Migraine Headache, Non-Toxic Goiter, Obsessive-Compulsive Disorder (OCD), Osteoporosis, Otitis Media, Overweight and Obesity, Peripheral Nerve Disorders, Plantar Fascitis, Pneumonia, Post Traumatic Stress Disorder (PTSD), Prostatitis, Rheumatoid Arthritis, Rosacea, Schizophrenia, Sciatica, Scoliosis or Kyphoscoliosis, Skin and Subcutaneous Infections, Substance Abuse and/or Dependency, Tempromandibular Joint Disorders (TMJ), Tension Headache, Tinea Pedis, Tinea Unguium, Urinary Incontinence, Urinary Tract Infection (UT), Uterine Leiomyoma, Ventral Hernia, Vitamin D Deficiency
Languages:
English, Spanish
Description:
Dr. Lang graduated from the Oregon Health & Science University School of Medicine in 1999. She works in Portland, OR and specializes in Family Medicine. Dr. Lang is affiliated with Providence Portland Medical Center.
License Records
Barbara Ann Lang
Licenses:
License #:
32658 - Expired
Category:
Nursing
Issued Date:
Aug 25, 1977
Effective Date:
Jan 1, 1993
Expiration Date:
Oct 31, 1992
Type:
Registered Nurse