Professional Records
Real Estate Brokers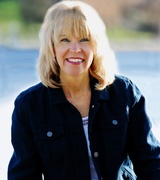 Christine Wade
Specialties:
Buyer's Agent, Listing Agent, Relocation
Work:
Greenridge realty
326 North Beacon Blvd
(616) 402-2229 (Office)
Medicine Doctors
Christine T. Wade
Specialties:
Obstetrics & Gynecology
Work:
Christine T Wade MD
1109 W Long Lk Rd STE 102, Bloomfield Hills, MI 48302
(248) 594-0002 (phone) (248) 594-6236 (fax)
Education:
Medical School
Michigan State University College of Human Medicine
Graduated: 1998
Procedures:
Cesarean Section (C-Section), D & C Dilation and Curettage, Hysterectomy, Myomectomy, Tubal Surgery, Vaccine Administration, Vaginal Delivery
Conditions:
Candidiasis of Vulva and Vagina, Uterine Leiomyoma, Vitamin D Deficiency, Abnormal Vaginal Bleeding, Breast Disorders, Complicating Pregnancy or Childbirth, Conditions of Pregnancy and Delivery, Ectopic Pregnancy, Endometriosis, Female Infertility, Genital HPV, Hemorrhoids, Herpes Genitalis, Hypertension (HTN), Menopausal and Postmenopausal Disorders, Ovarian Dysfunction, Polycystic Ovarian Syndrome (PCOS), Pregnancy-Induced Hypertension, Premenstrual Syndrome (PMS), Uncomplicated or Low Risk Pregnancy and Delivery
Languages:
English, Spanish
Description:
Dr. Wade graduated from the Michigan State University College of Human Medicine in 1998. She works in Bloomfield Hills, MI and specializes in Obstetrics & Gynecology. Dr. Wade is affiliated with William Beaumont Hospital.
License Records
Christine Wade
Address:
5927 N Farragut Dr, Hollywood, FL 00001
Licenses:
License #:
9314320 - Expired
Category:
Health Care
Issued Date:
Sep 17, 2010
Effective Date:
Sep 2, 2014
Expiration Date:
Jul 31, 2012
Type:
Registered Nurse