Professional Records
Real Estate Brokers Daniel Larson
Specialties:
Buyer's Agent, Listing Agent
Work:
allstate homes
11300 N. Central Ave, Tampa, FL 33612
(813) 625-2000 (Office)
Lawyers & Attorneys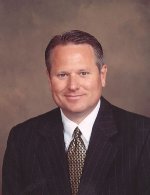 Daniel A. Larson, Tampa FL

- Lawyer
Office:
Larson Johnson, P.L.
2011 West Cleveland Street, Tampa, FL 33606
Phone:
(813) 228-6688 (Phone), (813) 228-6699 (Fax)
Specialties:
Personal Injury Litigation, Wrongful Death, Medical Malpractice, Premises Liability, Products Liability, Nursing Home Abuse, Insurance Bad Faith Litigation
Memberships:
The Florida Bar, South Carolina Bar, American Board of Trial Advocates (ABOTA), Million Dollar Advocates Forum, Multi-Million Dollar Advocates Forum, Florida Justice Association, American Justice Association, Southern Trial Lawyers Association, South Carolina Trial Lawyers Association, Hillsborough County Bar Association, Tampa Bay Trial Lawyers Association.
Admitted:
1988, Florida, 1996, South Carolina
University:
Florida State University, B.S., 1985
Law School:
University of South Carolina School of Law, J.D., 1988
Biography:
Dan Larson is an aggressive, highly skilled trial attorney who has limited his practice to representing Plaintiffs in catastrophic personal injury and wrongful death cases. During the last 24 years, M... Daniel A Larson

- Lawyer
Address:
(602) 430-7828 (Office)
Licenses:
Arizona - Active 1989
Specialties:
Securities / Investment Fraud - 34%
Business - 33%
Corporate / Incorporation - 33% Daniel Anthony Larson, Tampa FL

- Lawyer
Address:
Larson Johnson, P.L.
100 N. Tampa Street Suite 1965, Tampa, FL 33602
(813) 228-6688
Licenses:
Florida - Member in Good Standing 1988
Education:
University of Southern California Law SchoolDegree law

Specialties:
Personal Injury - 100%
Languages:
English, Spanish Daniel A. Larson, Tampa FL

- Lawyer
Address:
Larson Johnson, P.L.
2011 W Cleveland St, Tampa, FL 33606
(813) 228-6688 (Office)
Licenses:
South Carolina - Good Standing 1996
Education:
University of South Carolina School of LawGraduated 1988 Daniel Anthony Larson, Tampa FL

- Lawyer
Address:
777 S Harbour Island Blvd, Tampa, FL 33602
Phone:
(813) 228-6699 (Fax)
Specialties:
Medical Malpractice, Personal Injury, Products Liability, Car Accidents, Insurance Bad Faith
Jurisdiction:
South Carolina (1996)
Memberships:
South Carolina State Bar (1996)
Medicine Doctors
Daniel C. Larson
Specialties:
Family Medicine
Work:
Chester Horicon Health Center
6223 State Rte 9, Chestertown, NY 12817
(518) 494-2761 (phone) (518) 494-3541 (fax)
Education:
Medical School
Albany Medical College
Graduated: 1977
Procedures:
Arthrocentesis, Electrocardiogram (EKG or ECG), Hearing Evaluation, Vaccine Administration
Conditions:
Atrial Fibrillation and Atrial Flutter, Contact Dermatitis, Dementia, Diabetes Mellitus (DM), Disorders of Lipoid Metabolism, Heart Failure, Hypothyroidism, Peripheral Nerve Disorders, Rotator Cuff Syndrome and Allied Disorders, Abnormal Vaginal Bleeding, Acne, Acute Bronchitis, Acute Conjunctivitis, Acute Pancreatitis, Acute Pharyngitis, Acute Renal Failure, Acute Sinusitis, Acute Upper Respiratory Tract Infections, Alcohol Dependence, Allergic Rhinitis, Alopecia Areata, Anemia, Anxiety Phobic Disorders, Aortic Valvular Disease, Atopic Dermatitis, Attention Deficit Disorder (ADD), Bacterial Pneumonia, Bell's Palsy, Benign Polyps of the Colon, Benign Prostatic Hypertrophy, Benign Thyroid Diseases, Bipolar Disorder, Bronchial Asthma, Calculus of the Urinary System, Candidiasis, Cardiac Arrhythmia, Cardiomyopathy, Carpel Tunnel Syndrome, Cataract, Chronic Bronchitis, Chronic Pancreatitis, Chronic Renal Disease, Chronic Sinusitis, Cirrhosis, Congenital Anomalies of the Heart, Constipation, Dehydration, Dermatitis, Diabetic Peripheral Neuropathy, Diverticulitis, Emphysema, Epilepsy, Erectile Dysfunction (ED), Esophagitis, Fractures, Dislocations, Derangement, and Sprains, Gastroesophageal Reflux Disease (GERD), Gastrointestinal Hemorrhage, Gout, Hallux Valgus, Hearing Loss, Hemorrhoids, Herpes Zoster, HIV Infection, Hypertension (HTN), Hyperthyroidism, Infectious Liver Disease, Inflammatory Bowel Disease (IBD), Inguinal Hernia, Intervertebral Disc Degeneration, Iron Deficiency Anemia, Irritable Bowel Syndrome (IBS), Ischemic Stroke, Lateral Epicondylitis, Malignant Neoplasm of Female Breast, Menopausal and Postmenopausal Disorders, Migraine Headache, Mitral Valvular Disease, Multiple Sclerosis (MS), Non-Toxic Goiter, Obstructive Sleep Apnea, Osteoarthritis, Osteoporosis, Otitis Media, Overweight and Obesity, Parkinson's Disease, Phlebitis and Thrombophlebitis, Plantar Fascitis, Pneumonia, Poisoning by Drugs, Meds, or Biological Substances, Psoriasis, Pulmonary Embolism, Raynaud's Disease, Rheumatoid Arthritis, Rosacea, Schizophrenia, Sciatica, Septicemia, Skin and Subcutaneous Infections, Spinal Stenosis, Substance Abuse and/or Dependency, Systemic Lupus Erythematosus, Thyroiditis, Urinary Incontinence, Varicose Veins, Venous Embolism and Thrombosis, Vitamin B12 Deficiency Anemia, Vitamin D Deficiency
Languages:
English, Spanish
Description:
Dr. Larson graduated from the Albany Medical College in 1977. He works in Chestertown, NY and specializes in Family Medicine. Dr. Larson is affiliated with Glens Falls Hospital. Dr. Daniel A Larson

- DDS (Doctor of Dental Surgery) Daniel Ander Larson
Specialties:
Otolaryngology
Education:
University of Cincinnati (2007)
License Records
Daniel J Larson
Licenses:
License #:
63.89.0226 - Active
Issued Date:
Mar 5, 2013
Expiration Date:
Mar 4, 2017
Type:
Ust Tank Installer
License #:
63.89.0226/1 - Active
Daniel John Larson
Licenses:
License #:
PE.0034293 - Active
Category:
Civil Engineer
Issued Date:
Jan 7, 2009
Expiration Date:
Mar 31, 2017
Type:
Civil Engineer
Daniel L Larson
Licenses:
License #:
E-1018 - Expired
Category:
Engineering Intern