Work History and Career Records
Real Estate Brokers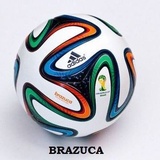 David Landers
Specialties:
Property Management
Work:
PTE RE Group
1017 N Central Ave
(480) 344-1733 (Office)
Medicine Doctors
David B. Landers
Specialties:
Cardiovascular Disease
Work:
Bergen Cardiology Associates
400 Frank W Burr Blvd STE 22, Teaneck, NJ 07666
(201) 907-0442 (phone) (201) 692-3262 (fax)
Education:
Medical School
Georgetown University School of Medicine
Graduated: 1979
Procedures:
Pacemaker and Defibrillator Procedures, Angioplasty, Cardioversion
Conditions:
Acute Myocardial Infarction (AMI), Angina Pectoris, Aortic Regurgitation, Aortic Valvular Disease, Atrial Fibrillation and Atrial Flutter, Cardiac Arrhythmia, Cardiomyopathy, Congenital Anomalies of the Heart, Heart Failure, Ischemic Heart Disease, Mitral Valvular Disease, Valvular Heart Disease
Languages:
English, Spanish
Description:
Dr. Landers graduated from the Georgetown University School of Medicine in 1979. He works in Teaneck, NJ and specializes in Cardiovascular Disease. Dr. Landers is affiliated with Hackensack University Medical Center and Holy Name Medical Center. David Bruce Landers
Specialties:
Family Medicine
Occupational Medicine
Occupational Medicine
Education:
Louisiana State University at New Orleans (1973)