Work History and Career Records
Real Estate Brokers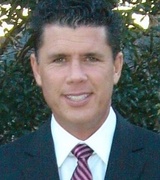 David Pace
Specialties:
Buyer's Agent, Listing Agent
Description:
Our Story: THE Real Estate Office, Inc. was founded in 2006 by two local market area experts with great experience in all areas of the Real Estate Industry in whole. The company has certainly started off with a bang, and has experienced a fantastic steady growth rate in real estate sales production ever since, despite the markets fluctuations. The company offers knowledgeable representation in residential markets, commercial markets, as well as new development markets covering all of the Atlanta area, Metro Atlanta, as well as Northeast GA mountain areas. We have some of the top area real estate agents ready to assist you in both new home sales, as well as resales, and look forward to working with you. Bio: One of our Founding members, David Pace, has not only lived here in the Atlanta area all of his life, but has been a licensed real estate agent for over 15+ years. In addition to his knowledge as an innovative real estate agent, he also offers great experience as having been a builder, as well as owner of a Mortgage Brokerage. He has proven himself as a key producing real estate agent in the market for many years, and is one of our area's strongest players at current date. David acts as a key element in the success of THE Real Estate Office, Inc. and provides fantastic insight into the industry as a Sales Manager in the office, as well as a Salesperson in the field.
Lawyers & Attorneys David Chandler Pace

- Lawyer
Licenses:
Virginia - Authorized to practice law 1985
Medicine Doctors
David J. Pace
Work:
Mid City Pediatric Clinic
2225 Line Ave, Shreveport, LA 71104
(318) 221-2225 (phone) (318) 459-2955 (fax)
Site
Education:
Medical School
Louisiana State University School of Medicine at Shreveport
Graduated: 1996
Procedures:
Hearing Evaluation, Lumbar Puncture, Vaccine Administration
Conditions:
Acute Conjunctivitis, Acute Sinusitis, Anxiety Phobic Disorders, Bacterial Pneumonia, Constipation, Epilepsy, Otitis Media, Plantar Warts, Abdominal Hernia, Acute Bronchitis, Acute Otitis Externa, Acute Pharyngitis, Acute Upper Respiratory Tract Infections, Allergic Rhinitis, Anemia, Atopic Dermatitis, Attention Deficit Disorder (ADD), Autism, Bronchial Asthma, Burns, Chronic Sinusitis, Cleft Palate and Cleft Lip, Congenital Anomalies of the Heart, Croup, Deviated Nasal Septum, Eating Disorders, Glaucoma, Hearing Loss, Hemolytic Anemia, Infectious Mononucleosis, Inguinal Hernia, Labyrinthitis, Obsessive-Compulsive Disorder (OCD), Pneumonia, Poisoning by Drugs, Meds, or Biological Substances, Skin and Subcutaneous Infections, Tempromandibular Joint Disorders (TMJ), Undescended and Retractile Testicle, Urinary Incontinence, Ventral Hernia, Viral Pneumonia
Languages:
English, French
Description:
Dr. Pace graduated from the Louisiana State University School of Medicine at Shreveport in 1996. He works in Shreveport, LA and specializes in Pediatrics. Dr. Pace is affiliated with Christus Highland Hospital and Willis-Knighton Medical Center.
David Pace
Specialties:
Psychologist
Work:
Family Psychology Of Long Island
1563 Montauk Hwy, Oakdale, NY 11769
(631) 563-3162 (phone) (631) 563-3185 (fax)
Languages:
English, Spanish
Description:
Dr. Pace works in Oakdale, NY and specializes in Psychologist.