Professional Records
Real Estate Brokers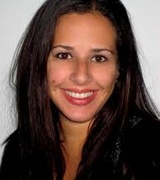 Apartment Locator
Specialties:
Buyer's Agent, Listing Agent
Work:
Dallas Luxury Rentals
Dallas
(972) 460-6714 (Phone)
Description:
Welcome to Dallas Luxury Rentals, your #1 asset for competitive Dallas apartments!DLR was established by Dean Jones, who has been serving the Dallas apartment neighborhood since 2008. We are a full-benefit apartment rental firm dedicated to furnishing customized help in your UPTOWN, DOWNTOWN / EAST DALLAS loft seek.We pride ourselves on our expert approach and meticulous client administration.We are spotted in a recently revamped space in the heart of Uptown.Call us today to discover your best flat: 469-575-9000We have 1000's of postings that overhaul every day. Many are no and low-fee apartments. So call us today. It is the best way!New: Check out our connections/listings for different destinations to help you with your movement
Medicine Doctors
Dean Jones
Specialties:
Chiropractor
Work:
Keystone Health & Wellness Center
7955 E Arapahoe Ct STE 2400, Englewood, CO 80112
(720) 593-4555 (phone) (866) 238-2721 (fax)
Description:
Dr. Jones works in Centennial, CO and specializes in Chiropractor.
Dean E. Jones
Specialties:
Hospice & Palliative Medicine
Work:
Indiana University Health Southern Indiana PhysiciansSouthern Indiana Physicians
601 W 2 St, Bloomington, IN 47403
(812) 353-3087 (phone) (812) 353-5859 (fax)
Site
Description:
Mr. Jones works in Bloomington, IN and specializes in Hospice & Palliative Medicine. Mr. Jones is affiliated with IU Health Bedford Hospital.
License Records
Dean Jones
Licenses:
License #:
976368 - Expired
Category:
Swimming Pool Operator
Issued Date:
Jun 9, 2004
Effective Date:
Jul 30, 2008
Expiration Date:
Jun 15, 2008
Type:
Swimming Pool Operator