Professional Records
Real Estate Brokers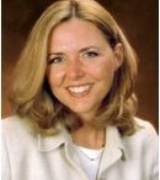 Real Estate Agent
Specialties:
Buyer's Agent, Listing Agent
Work:
Donita Dickinson Real Estate
1162 Ne Park Dr, Issaquah, WA 98027
(206) 979-7370 (Office), (425) 677-7734 (Fax)

Donita Dickinson, Issaquah WA

- Agent
Work:
Donita Dickinson Real Estate, inc.
Issaquah, WA
(206) 979-7370 (Phone)
License #9864
Interests:
Donita enjoys running
hiking and biking. Here in the Pacific Northwest the trails are amazing and there is nothing better than spending a day outdoors just taking it all in.
About:
I have been a real estate agent serving King County for over 10 years. I love my job and the clients it allows me to serve. I love that the industry is always changing. It keeps me on my toes and forces me to grow and to continually evaluate the job I'm doing. The fluctuating markets have made me a better realtor. Personally, I have been married for 18 years and have three children. My three children attend three different schools... life is never dull. As a family we enjoy the simple things, movies and dining out, game night with friends and hanging out. We also love to ski, ride bikes and go on hikes. I, actually don't like to ski but I don't want to be a winter widow so ... I ski. I do love to run and really enjoy all of the trails around the Seattle area. Church is important to me and it's an integral part of who I am. I value the life I have and thank God daily for the many blessings I have.