Fabian D Johnson
, Age 46
Bessemer, AL
Mentions for Fabian D Johnson
Work History and Career Records
Real Estate Brokers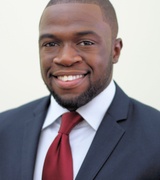 Fabian Johnson
Specialties:
Buyer's Agent, Listing Agent
Resumes and CV
Resumes Soap Bather
Industry:
Facilities Services
Work:
Willie's Soap Bar Cleansing Service
Soap Bather Mcdougals Jan 1965 - 1967
Mcdougal's Hair Care Publications
Wikipedia Fabian Johns
Fabian Johnson (born 11 December 1987 in Munich) is a German-American soccer player who plays for TSG 1899 Hoffenheim and United States men's national soccer team.
NOTICE: You may not use PeopleBackgroundCheck or the information it provides to make decisions about employment, credit, housing or any other purpose that would require Fair Credit Reporting Act (FCRA) compliance. PeopleBackgroundCheck is not a Consumer Reporting Agency (CRA) as defined by the FCRA and does not provide consumer reports.