Work History and Career Records
Real Estate Brokers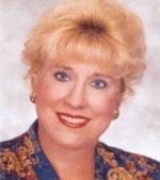 Gail Johnson
Specialties:
Buyer's Agent, Listing Agent
Lawyers & Attorneys Gail Gallagher Johnson

- Lawyer
Licenses:
Virginia - Authorized to practice law 1980
Medicine Doctors
Gail C. Johnson
Specialties:
Emergency Medicine, Internal Medicine
Work:
Slocum Dickson Medical Group PLLC
1729 Burrstone Rd, New Hartford, NY 13413
(315) 798-1500 (phone) (315) 798-1482 (fax)
Site
Education:
Medical School
University of Minnesota Medical School at Minneapolis
Graduated: 1991
Procedures:
Arthrocentesis, Electrocardiogram (EKG or ECG), Vaccine Administration, Wound Care
Conditions:
Acne, Acute Bronchitis, Acute Pharyngitis, Acute Upper Respiratory Tract Infections, Bronchial Asthma, Contact Dermatitis, Fractures, Dislocations, Derangement, and Sprains, Gout, Herpes Zoster, Otitis Media, Pneumonia, Sciatica, Skin and Subcutaneous Infections, Abnormal Vaginal Bleeding, Acute Conjunctivitis, Acute Pancreatitis, Acute Renal Failure, Acute Sinusitis, Anal Fissure, Anemia, Anxiety Phobic Disorders, Appendicitis, Arterial Thromboembolic Disease, Atopic Dermatitis, Bell's Palsy, Benign Paroxysmal Positional Vertigo, Burns, Calculus of the Urinary System, Candidiasis, Cardiac Arrhythmia, Carpel Tunnel Syndrome, Chronic Bronchitis, Conduction Disorders, Constipation, Dermatitis, Diabetes Mellitus (DM), Disorders of Lipoid Metabolism, Diverticulitis, Epilepsy, Gastroesophageal Reflux Disease (GERD), Gastrointestinal Hemorrhage, Gingival and Periodontal Diseases, Hemorrhoids, Herpes Genitalis, Herpes Simplex, Hypertension (HTN), Infectious Mononucleosis, Inguinal Hernia, Intestinal Obstruction, Labyrinthitis, Lateral Epicondylitis, Lyme Disease, Migraine Headache, Osteoarthritis, Phlebitis and Thrombophlebitis, Plantar Fascitis, Prostatitis, Psoriasis, Pulmonary Embolism, Rosacea, Rotator Cuff Syndrome and Allied Disorders, Substance Abuse and/or Dependency, Sunburn, Tempromandibular Joint Disorders (TMJ), Tension Headache, Tinea Pedis, Urinary Tract Infection (UT), Ventral Hernia
Description:
Dr. Johnson graduated from the University of Minnesota Medical School at Minneapolis in 1991. She works in New Hartford, NY and specializes in Emergency Medicine and Internal Medicine. Dr. Johnson is affiliated with Faxton St Lukes Healthcare- St Lukes Campus and St Elizabeth Medical Center.
Gail Johnson
Specialties:
Family Medicine
Work:
Walgreens Infusion Services
3310 N Pne Rd, Spokane, WA 99206
(509) 326-0306 (phone) (509) 326-8635 (fax)
Description:
Ms. Johnson works in Spokane Valley, WA and specializes in Family Medicine.
License Records
Gail G. Johnson
Licenses:
License #:
H000039 - Expired
Category:
Social Work
Issued Date:
Jul 1, 1993
Expiration Date:
Jun 30, 2002 - Expired
Type:
Certified Social Work Manager
Gail G. Johnson
Licenses:
License #:
C002049 - Expired
Category:
Social Work
Issued Date:
Jul 1, 1993
Expiration Date:
Jun 30, 2003 - Expired
Type:
Clinical Social Worker
Gail Margaret Johnson
Licenses:
License #:
34701 - Expired
Category:
Cosmetology
Issued Date:
Mar 1, 1986
Effective Date:
Jan 1, 2009
Expiration Date:
Dec 31, 2008
Type:
Cosmetologist
Gail B Johnson Rs
Licenses:
License #:
245 - Expired
Category:
Environmental Hlth Specialist
Issued Date:
Jul 2, 1979
Effective Date:
Dec 1, 2008
Expiration Date:
Dec 31, 2008
Type:
Environmental Health Specialist
Gail D Johnson
Licenses:
License #:
54320 - Expired
Category:
Nursing Support
Issued Date:
May 19, 2005
Effective Date:
May 29, 2010
Expiration Date:
May 19, 2010
Type:
Medication Aide
Gail I Johnson Pt
Licenses:
License #:
580 - Expired
Category:
Physical Therapy
Issued Date:
Oct 25, 1982
Effective Date:
Nov 1, 1989
Type:
Physical Therapist
Gail B Johnson Rs
Licenses:
License #:
245 - Expired
Category:
Environmental Hlth Specialist
Issued Date:
Jul 2, 1979
Effective Date:
Jan 1, 2009
Expiration Date:
Dec 31, 2008
Type:
Registered Environmental Health Spec
Gail L Johnson
Licenses:
License #:
BA09538 - Active
Category:
Cosmetology/Barbering
Issued Date:
Dec 21, 1981
Expiration Date:
Sep 30, 2018
Type:
Barber