Professional Records
Medicine Doctors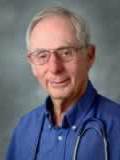 Dr. Gene A Mcfadden, Waverly MO

- MD (Doctor of Medicine)
Specialties:
Family Medicine
Address:
Waverly Clinic
608 Missouri St, Waverly, MO 64096
(660) 493-2262 (Phone) (660) 493-2796 (Fax)
Procedures:
Asthma
Depression
Diabetes
Emphysema
High Blood Pressure
Hydrocephalus
Irritable Bowel Syndrome
Myocardial Infarction
Osteoporosis
Parkinson's Disease
Sleep Apnea
Conditions:
Asthma
Copd (Chronic Obstructive Pulmonary Disease)
Cystic Fibrosis
Depression
Diabetes
Emphysema
Gastro Esophageal Reflux Disease
Heart Disease
Hernia
High Blood Pressure
Hydrocephalus
Hypoglycemia
Injuries
Irritable Bowel Syndrome
Liver Failure
Myocardial Infarction
Osteoporosis
Parkinson's Disease
Sleep Apnea
Philosophy:
I am a member of Midwest Physicians, an integrated, multi-specialty group that strives to provide high quality, compassionate healthcare in a caring, affordable, timely and accessible manner. Our doctors collaborate with patients, their physician colleagues and other healthcare professionals to help ensure each patient's individual healthcare needs are met.
Education:
Medical School
University Of Kansas School Of Medicine
Medical School
McKay Dee Hospital Center
Gene A. Mcfadden
Specialties:
Family Medicine
Work:
Live Well Health & Wellness Center
608 Missouri St, Waverly, MO 64096
(660) 493-2262 (phone) (660) 493-2796 (fax)
Education:
Medical School
University of Kansas School of Medicine
Graduated: 1959
Procedures:
Allergen Immunotherapy, Arthrocentesis, Destruction of Benign/Premalignant Skin Lesions, Electrocardiogram (EKG or ECG), Hearing Evaluation, Vaccine Administration
Conditions:
Acute Bronchitis, Acute Pharyngitis, Acute Sinusitis, Acute Upper Respiratory Tract Infections, Allergic Rhinitis, Anxiety Dissociative and Somatoform Disorders, Anxiety Phobic Disorders, Attention Deficit Disorder (ADD), Bronchial Asthma, Contact Dermatitis, Dementia, Fractures, Dislocations, Derangement, and Sprains, Hypothyroidism, Osteoarthritis, Otitis Media, Overweight and Obesity, Sciatica, Abdominal Aortic Aneurysm, Abdominal Hernia, Abnormal Vaginal Bleeding, Acne, Acute Conjunctivitis, Alcohol Dependence, Alopecia Areata, Alzheimer's Disease, Anemia, Angina Pectoris, Arterial Thromboembolic Disease, Atopic Dermatitis, Atrial Fibrillation and Atrial Flutter, Autism, Bacterial Pneumonia, Bell's Palsy, Benign Prostatic Hypertrophy, Bipolar Disorder, Breast Disorders, Calculus of the Urinary System, Candidiasis, Candidiasis of Vulva and Vagina, Cardiac Arrhythmia, Carpel Tunnel Syndrome, Cataract, Chickenpox, Cholelethiasis or Cholecystitis, Chronic Bronchitis, Chronic Renal Disease, Chronic Sinusitis, Congenital Anomalies of the Heart, Constipation, Croup, Dehydration, Depressive Disorders, Dermatitis, Diabetes Mellitus (DM), Disorders of Lipoid Metabolism, Diverticulitis, Endometriosis, Epilepsy, Erectile Dysfunction (ED), Esophagitis, Female Infertility, Gastritis and Duodenitis, Gastroesophageal Reflux Disease (GERD), Gastrointestinal Hemorrhage, Genital HPV, Gingival and Periodontal Diseases, Gout, Heart Failure, Hemorrhoids, Herpes Genitalis, Herpes Simplex, Herpes Zoster, Hiatal Hernia, Hypertension (HTN), Hyperthyroidism, Infectious Liver Disease, Infectious Mononucleosis, Inflammatory Bowel Disease (IBD), Inguinal Hernia, Insomnia, Intervertebral Disc Degeneration, Intracranial Injury, Iron Deficiency Anemia, Irritable Bowel Syndrome (IBS), Labyrinthitis, Lateral Epicondylitis, Malignant Neoplasm of Female Breast, Menopausal and Postmenopausal Disorders, Metabolic Syndrome, Migraine Headache, Mitral Valvular Disease, Non-Toxic Goiter, Obstructive Sleep Apnea, Osteoporosis, Parkinson's Disease, Peripheral Nerve Disorders, Plantar Fascitis, Plantar Warts, Pneumonia, Post Traumatic Stress Disorder (PTSD), Prostatitis, Psoriasis, Restless Leg Syndrome, Rheumatoid Arthritis, Rotator Cuff Syndrome and Allied Disorders, Scoliosis or Kyphoscoliosis, Skin and Subcutaneous Infections, Spinal Stenosis, Substance Abuse and/or Dependency, Tempromandibular Joint Disorders (TMJ), Tinea Pedis, Tinea Unguium, Urinary Incontinence, Urinary Tract Infection (UT), Varicose Veins, Venous Embolism and Thrombosis, Ventral Hernia, Vitamin B12 Deficiency Anemia, Vitamin D Deficiency
Languages:
English, Spanish
Description:
Dr. McFadden graduated from the University of Kansas School of Medicine in 1959. He works in Waverly, MO and specializes in Family Medicine. Gene Alan McFadden, Waverly MO
Specialties:
Family Physician
Address:
608 Missouri St, Waverly, MO 64096