Jacqueline S Wyse
, Age 57
404 Ditto St, Archbold, OH 43502
Jacqueline Wyse Phones & Addresses
Social networks
Jacqueline S Wyse
Linkedin
Work
Position:
Service Occupations
Education
Degree:
High school graduate or higher
Emails
Mentions for Jacqueline S Wyse
Resumes and CV
Resumes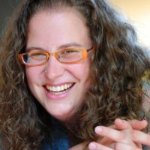 Publications
Wikipedia S. R. Butler High School
Principal: Jacqueline Wyse; Vice Principals: Veronica Haley and Al Weinburg. The current S.R. Butler High School was built in the late 1960s with the first ...
NOTICE: You may not use PeopleBackgroundCheck or the information it provides to make decisions about employment, credit, housing or any other purpose that would require Fair Credit Reporting Act (FCRA) compliance. PeopleBackgroundCheck is not a Consumer Reporting Agency (CRA) as defined by the FCRA and does not provide consumer reports.