Professional Records
Medicine Doctors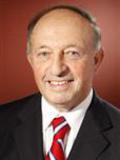 Dr. James V Talano, Naples FL

- MD (Doctor of Medicine)
Specialties:
Cardiology
Advanced Heart Failure & Transplant Cardiology
Internal Medicine
Nuclear Cardiology
Address:
Main Office and Laboratories
625 Tamiami Trl N Suite 201, Naples, FL 34102
(239) 261-2000 (Phone) (239) 261-2266 (Fax)
Procedures:
24-Hour Ambulatory Electrocardiogram
3D Quantitative Echocardiography
Ambulatory Blood Pressure Monitoring
Cardiac Catheterization (incl. Coronary Angiography)
Cardiac Doppler
Cardiac Event Monitor
Cardiac Imaging
Cardiac Myocardial Perfusion Imaging
Cardiac Stress Echocardiography (ECG)
Cardioversion, Elective
Cardioverter-Defibrillator or Pacemaker Insertion, Removal or Repair
Chest CT (incl. Heart and Lungs)
Coronary Angioplasty, Atherectomy and Stent
Echocardiogram
Echocardiography
EKG (Electrocardiogram, ECG)
Nuclear Cardiac Imaging
Nuclear Stress Testing
Peripheral Artery Catheterization
Tilt Testing or Cardiac Event Monitors
Transesophageal Echocardiography (TEE)
Ultrasound, Abdominal Aortic
Ultrasound, Carotid
Conditions:
Aneurysm and Dissection of Heart
Angina
Angina and Acute Coronary Syndrome
Aortic Aneurysm
Aortic Dissection
Aortic Valve Disease
Arrhythmias (incl. Atrial Fibrillation)
Cardiac Arrhythmia
Cardiomegaly
Cardiomyopathy
Carotid Artery Disease
Congenital Heart Disease
Congestive Heart Failure
Coronary Artery Disease (CAD)
Endocarditis
Heart Attack (Acute Myocardial Infarction)
Heart Valve Diseases
Hyperlipidemia
Hypertension
Hypertensive Heart Disease
Hypotension
Lipid Disorders
Mitral Valve Disease
Orthostatic Hypotension
Pericardial Disease
Postural Orthostatic Tachycardia Syndrome
Pulmonary Hypertension
Pulmonary Valve Disease
Septal Defect
Syncope
Tricuspid Valve Disease
Certifications:
Cardiology
Cardiovascular Disease
Internal Medicine
Awards:
Healthgrades Honor Roll
Presidential Recognition Award Collier County Medical Society, May 6 2011
James V. Talano MD, MM, FACC, 1-12-2012
Physician of the Year Award Nominee Naples Community Hospital, November 2
. Sehgal R, Chaudhry F, McPherson D, Talano JV, Mehlman DJ. Transesophageal echocardiography in evaluation of masses in the heart and adjacent structures. Video Journal of Echocardiography, January 1992;2:7-20 94. Lambert K, Sehgal R, Dano N, McPherson DD, Talano JV, Tomasso C, Chaudhry FA. Pr, Various Da
Languages:
English
Italian
Spanish
Hospitals:
Main Office and Laboratories
625 Tamiami Trl N Suite 201, Naples, FL 34102
NCH Downtown Naples Hospital
350 7Th Street North, Naples, FL 34102
NCH North Naples Hospital
11190 Health Parks Boulevard, Naples, FL 34110
Philosophy:
Personalized Individual Care Access to your selected physician Lower Waiting times Individualized Health Promotion Warm friendly office setting with health care workers who care Your questions answered from Health Professionals In-office generic prescriptions filled In-Office cardiac and laboratory testing Individualized care for better health and wellness Elderly patients with multiple diseases accepted Referrals to major medical centers across the US for specialized surgery and care
Education:
Medical School
Loyola University Stritch School Of Med
Graduated: 1965
Medical School
Jersey City Med Center
Graduated: 1966
Medical School
Georgetown University Hospital
Graduated: 1968
Medical School
Cardiology Division Georgetown University Medical School
Graduated: 1971
Medical School
National Heart, Lung and Blood Institute
Graduated: 1971
Medical School
New England Med Center Hospital
Graduated: 1969
Medical School
Loyola University Chicago
Graduated: 1961
Medical School
Kellogg Fdn-Northwestern U
Graduated: 1990
James V. Talano
Specialties:
Cardiovascular Disease
Work:
Swift Institute
625 Tamiami Trl STE 201, Naples, FL 34102
(239) 261-2000 (phone) (239) 261-2266 (fax)
Education:
Medical School
Loyola University Chicago Stritch School of Medicine
Graduated: 1965
Procedures:
Cardiac Catheterization, Cardiac Rehabilitation, Cardiac Stress Test, Cardioversion, Continuous EKG, Echocardiogram, Electrocardiogram (EKG or ECG), Pulmonary Function Tests, Vaccine Administration
Conditions:
Cardiac Arrhythmia, Cardiomyopathy, Heart Failure, Abdominal Aortic Aneurysm, Acute Bronchitis, Acute Myocardial Infarction (AMI), Acute Pancreatitis, Acute Renal Failure, Acute Sinusitis, Acute Upper Respiratory Tract Infections, Anemia, Angina Pectoris, Anxiety Phobic Disorders, Aortic Aneurism, Aortic Regurgitation, Aortic Valvular Disease, Arterial Thromboembolic Disease, Atherosclerosis, Atrial Fibrillation and Atrial Flutter, Bacterial Pneumonia, Benign Prostatic Hypertrophy, Bronchial Asthma, Carditis, Carpel Tunnel Syndrome, Cholelethiasis or Cholecystitis, Chronic Renal Disease, Cirrhosis, Conduction Disorders, Congenital Anomalies of the Heart, Diabetes Mellitus (DM), Disorders of Lipoid Metabolism, Diverticulitis, Emphysema, Endocarditis, Esophagitis, Fractures, Dislocations, Derangement, and Sprains, Gastroesophageal Reflux Disease (GERD), Gastrointestinal Hemorrhage, Gout, HIV Infection, Hypertension (HTN), Hyperthyroidism, Hypothyroidism, Inflammatory Bowel Disease (IBD), Intracranial Injury, Irritable Bowel Syndrome (IBS), Ischemic Heart Disease, Ischemic Stroke, Menopausal and Postmenopausal Disorders, Metabolic Syndrome, Migraine Headache, Mitral Regurgitation, Mitral Valvular Disease, Non-Toxic Goiter, Osteoarthritis, Osteoporosis, Overweight and Obesity, Parkinson's Disease, Paroxysmal Supreventricular Tachycardia (PSVT), Pericardidtis, Phlebitis and Thrombophlebitis, Pneumonia, Pulmonary Embolism, Rheumatoid Arthritis, Septicemia, Skin and Subcutaneous Infections, Substance Abuse and/or Dependency, Systemic Lupus Erythematosus, Thoracid Aortic Aneurysm, Transient Cerebral Ischemia, Valvular Heart Disease, Varicose Veins, Venous Embolism and Thrombosis, Vitamin D Deficiency
Languages:
English, Spanish
Description:
Dr. Talano graduated from the Loyola University Chicago Stritch School of Medicine in 1965. He works in Naples, FL and specializes in Cardiovascular Disease. Dr. Talano is affiliated with NCH Downtown Naples Hospital, NCH North Naples Hospital and Physicians Regional Healthcare System Pine Ridge. James Talano, Naples FL
Work:
NCH Downtown Naples Hospital
350 7Th St, Naples, FL 34102
License Records
James V Talano Md
Address:
Swicft Institute 700 2 Ave SUITE 301, Naples, FL 34102
Licenses:
License #:
CDS.024413-MD - Expired
Issued Date:
Apr 1, 1996
Expiration Date:
May 1, 2007
Type:
CDS License - Physician
James V Talano
Address:
625 Tamiami Trl SUITE 201, Naples, FL 00001
Licenses:
License #:
86063 - Active
Category:
Health Care
Issued Date:
Sep 20, 2002
Effective Date:
Jan 12, 2015
Expiration Date:
Jan 31, 2019
Type:
Medical Doctor