Jay H Carnes
Deceased
7323 79Th St, Oak Lawn, IL 60455
Jay Carnes Phones & Addresses
Social networks Work
Position:
Sales Occupations
Education
Degree:
High school graduate or higher
Mentions for Jay H Carnes
Resumes and CV
Resumes Publications
Amazon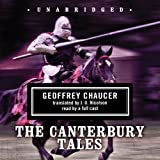 The Canterbury Tales [Blackstone]
Publisher:
Blackstone Audio, Inc.
Binding:
Audible Audio Edition
Chaucer's characters are perhaps the best known figures of Medieval literature. These tales are alive with legends and escapades that should amuse and enlighten the reader. Chaucer develops and mocks his characters as they tell their different stories on the way to Canterbury.
NOTICE: You may not use PeopleBackgroundCheck or the information it provides to make decisions about employment, credit, housing or any other purpose that would require Fair Credit Reporting Act (FCRA) compliance. PeopleBackgroundCheck is not a Consumer Reporting Agency (CRA) as defined by the FCRA and does not provide consumer reports.