Professional Records
Lawyers & Attorneys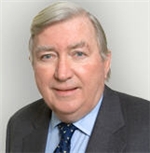 Jay H. McDowell, New York NY

- Lawyer
Office:
Withers Bergman LLP/Withers LLP
430 Park Avenue, 10Th Floor, New York, NY 10022
Phone:
(212) 848-9835 (Phone)
Specialties:
Personal, Wills & succession planning, Wealth structuring
University:
Yale University, B.A., 1959, Order of the Coif, Phi Delta Phi
Law School:
University of Virginia School of Law, LL.B., 1963
Biography:
Jay practices in the area of trusts and estates. <br /><br />Highlights <br /><br />· ALM's New York Area's Top Rated Lawyers. <br /><br />Memberships <br /><br />· Association of the Bar ... Jay Hortenstine McDowell, New York NY

- Lawyer
Address:
430 Park Ave, New York, NY 10022
(212) 848-9800 (Office)
Licenses:
New York - Currently registered 1964
Education:
University of Virginia School of Law Jay Hortenstine Mcdowell, New York NY

- Lawyer
Address:
430 Park Ave, New York, NY 10022
Phone:
(212) 848-9800 (Phone)
Specialties:
Estate Planning, Tax Law
Jurisdiction:
New York (1964)
Memberships:
New York State Bar (1964)