Professional Records
Real Estate Brokers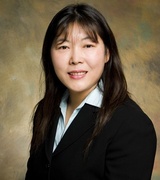 Real Estate Agent
Specialties:
Buyer's Agent, Listing Agent
Work:
best financial
2211 Haceinda Heights #100M
(949) 413-0268 (Office)
Medicine Doctors
Jean J. Yang
Specialties:
Ophthalmology
Work:
Jean J Yang MD
153 Jericho Tpke UNIT B, Mineola, NY 11501
(516) 873-0200 (phone) (516) 873-0243 (fax)
Education:
Medical School
University of Pennsylvania School of Medicine
Graduated: 1992
Procedures:
Lens and Cataract Procedures, Ophthalmological Exam
Conditions:
Cataract, Glaucoma, Keratitis, Macular Degeneration, Retinal Detachments
Languages:
Chinese, English, Spanish
Description:
Dr. Yang graduated from the University of Pennsylvania School of Medicine in 1992. She works in Mineola, NY and specializes in Ophthalmology. Dr. Yang is affiliated with Northwell Health Long Island Jewish Medical Center and Winthrop University Hospital. Jean Jinqui Yang
Specialties:
Ophthalmology
Education:
University of Pennsylvania(1992) Jean F Yang
Specialties:
Emergency Medicine
License Records
Jean Jinggi Yang
Licenses:
License #:
MT029383T - Expired
Category:
Medicine
Type:
Graduate Medical Trainee