Professional Records
Real Estate Brokers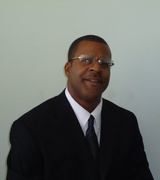 Real Estate Agent
Specialties:
Buyer's Agent, Listing Agent, Appraisal, Inspection
Work:
Metro Brokers
1075 Fairburn Rd Suite 109, Atlanta, GA 30331
(404) 630-3351 (Office), (404) 630-3351 (Cell)
Description:
Hello, I have been in the Real Estate Business since 2005 starting out as an Appraiser then as a Real Estate Agent. With experience on both sides, I can help you get the most for you money and the most out of your property.I work the Metro Atlanta areawith concentrationin the Fayettevillemarket. I am very proud tobe aRealtor and equally as proud to be an expert valuator. Real Estate is something I am extremely passionate about and take very serious. My clients are my main priority and it is important to me to give them the Best in customer service. During my career as a real estate agent, I have attended many extra educational classes to stay on top of this changing market.I feel it is vitally important to stay current by takingcontinuing educational classes. I am willing to do what it takes to get the job done. Thank You for reading about me.

Jeffrey M. Wilkerson, Fayetteville GA

- Agent
Specialties:
REO / Bank Owned
Residential sales
Luxury homes
Distressed properties
Work:
BHAG Metro Brokers
Fayetteville, GA
(404) 800-7125 (Phone)
License #341493
Certifications:
ABR
BPO Specialist
Client type:
Home Buyers
Home Sellers
Property type:
Single Family Home
Condo/Townhome
Residential Rental
Skills:
Former Appraiser
Pricing Expert
Patient Communicator
License Records
Jeffrey Wilkerson
Licenses:
License #:
50367 - Active
Category:
Professional
Issued Date:
Oct 27, 2009
Expiration Date:
Dec 31, 2018