Joan I Catlin
, Age ~62
3361 138Th East Ave, Tulsa, OK 74134
Social networks Work
Company:
Arthur.j. gallagher rms, inc.

Sep 2001 to Sep 2013
Position:
Account executive
Education
Degree:
Associate degree or higher
Images
Mentions for Joan I Catlin
Professional Records
Real Estate Brokers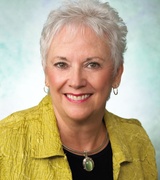 Joan M Catlin
Specialties:
Buyer's Agent, Listing Agent
Resumes
Resumes Account Executive At Arthur.j. Gallagher Rms, Inc.
Position:
Account Executive at Arthur.J. Gallagher RMS, Inc.
Location:
Tulsa, Oklahoma Area
Work:
Arthur.J. Gallagher RMS, Inc. since Sep 2001
Account Executive
NOTICE: You may not use PeopleBackgroundCheck or the information it provides to make decisions about employment, credit, housing or any other purpose that would require Fair Credit Reporting Act (FCRA) compliance. PeopleBackgroundCheck is not a Consumer Reporting Agency (CRA) as defined by the FCRA and does not provide consumer reports.