Jorge L Izquierdo
, Age 54
8701 109Th Ter, Hialeah, FL 33018
Jorge Izquierdo Phones & Addresses
8701 109Th Ter, Hialeah, FL 33018 (305) 826-7592
8851 119Th St, Hialeah, FL 33018 (305) 826-7592
13200 7Th St, Miami, FL 33182 (305) 207-1958
2390 7Th St, Miami, FL 33135 (305) 642-7965
5605 7Th St, Miami, FL 33126 (305) 265-3296
6530 41St St, Miami, FL 33155 (305) 669-2861
Hialeah Gardens, FL
Mentions for Jorge L Izquierdo
Resumes
Resumes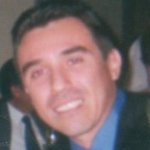 Experienced Distribution, Warehousing, Order Fulfillment Manager
Location:
Miami/Fort Lauderdale Area
Industry:
Glass, Ceramics & Concrete
Business Records
Name / Title
Company / Classification
Phones & Addresses
Jorge Izquierdo


Managing

Izquierdo Educational Consulting, LLC
100 Lincoln Rd, Miami, FL 33139
Jorge L. Izquierdo


Manager

Cars'Mart Integrated Auto Solutions LLC
4090 NW 132 St, Miami, FL 33054
5935 Ravenswood Rd, Fort Lauderdale, FL 33312
730 SW 95 Ter, Hollywood, FL 33025
Jorge Izquierdo
L J 'S SERVICE & REPAIR CORP
7730 W 28 Ave 206, Hialeah, FL 33018
8290 Lk Dr #132, Miami, FL 33166
Jorge Izquierdo


President

Protech Group, Inc
7315 NW 46 St, Miami, FL 33166
Jorge Izquierdo


President

Fitness Food to Go Inc
1644 SW 8 St, Miami, FL 33135
Jorge Izquierdo


President

New Millennium Drapery Inc
75 W 28 St, Hialeah, FL 33010
Jorge Izquierdo


Director

P.O.S. & Fax World of Miami, Inc
9367 Fontainebleau Blvd, Miami, FL 33172
Jorge L. Izquierdo


President, Vice President

World Matrix Enterprises Inc
3120 W 11 Ave, Hialeah, FL 33012
9101 W Okeechobee Rd, Hialeah, FL 33016
Publications
Us Patents
Device For Cleaning The Surface Of The Body Of Water In A Pool
Inventors:
Eduardo Soto -
Coral Gables FL
Jorge Izquierdo -
Hialeah FL
International Classification:
E04H 416
US Classification:
210169
Abstract:
A device for cleaning a body of water by passing an elongated net having a C-shaped cross section over the surface and slightly immersed in the water. The elongated net is supported by elongated rigid members that include C-shape brackets that are cooperatively disposed therealong. A rubber band with cooperating slots is positioned over the arcuated plate of the brackets trapping the elongated net in place. An upright wheeled assembly is perpendicularly mounted to the elongated net and includes a mechanism for adjusting the vertical position of the net. The upright wheeled assembly includes a cooperatively positioned handle for imparting motion to the structure.
NOTICE: You may not use PeopleBackgroundCheck or the information it provides to make decisions about employment, credit, housing or any other purpose that would require Fair Credit Reporting Act (FCRA) compliance. PeopleBackgroundCheck is not a Consumer Reporting Agency (CRA) as defined by the FCRA and does not provide consumer reports.