Professional Records
Real Estate Brokers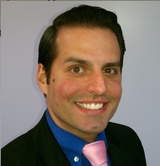 Roberto Cruz
Specialties:
Buyer's Agent, Listing Agent
Lawyers & Attorneys Roberto Cruz

- Lawyer
Address:
Legal Advocacy Center of Central Florida
(407) 708-1020 (Office)
Licenses:
Florida - Member in Good Standing 2005
Education:
Universidad Interamericana De Puerto RicoDegree Doctor of Law (J.D.)Graduated 1997
Universidad De Puerto RicoDegree Bachelor's degreeGraduated 1994
Inter American University of Puerto Rico School of LawDegree JD - Juris Doctor - Law

Medicine Doctors
Roberto E. Cruz
Work:
8Th Street Medical Center
825 SW 87 Ave STE C, Miami, FL 33174
(305) 266-0600 (phone) (305) 266-2040 (fax)
Education:
Medical School
Univ Nacl Auto De Mexico, Fac De Med, Mexico Df, Mexico
Graduated: 1962
Conditions:
Abdominal Hernia, Aortic Aneurism, Appendicitis, Benign Neoplasm of Breast, Breast Disorders, Cholelethiasis or Cholecystitis, Inguinal Hernia, Malignant Neoplasm of Colon, Malignant Neoplasm of Female Breast, Skin Cancer, Thoracid Aortic Aneurysm, Varicose Veins
Languages:
English, Spanish
Description:
Dr. Cruz graduated from the Univ Nacl Auto De Mexico, Fac De Med, Mexico Df, Mexico in 1962. He works in Miami, FL and specializes in Neurology.