Professional Records
Real Estate Brokers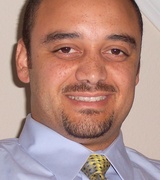 Real Estate Agent
Specialties:
Buyer's Agent, Listing Agent
Work:
Home Living Realty
1650 Sand Lake Rd Ste. 105, Orlando, FL 32809
(321) 221-0718 (Office)
Description:
My name is Denis Kirk and I am an accomplished business professional with a customer-focused approach to achieving the desired goal-- getting your dream home. I am a patient listener and a careful communicator, always ensuring your best interest is at the top of my list. I am skilled in developing productive relationships based on client needs and offering quick effective solutions. My previous business management experience has positioned me to create no-nonsense goals to achieve client objectives. My financial acumen enables me to evaluate offers and construct winning negotiating tactics with my clients' objectives at the forefront. As a manager, trainer, and high achieving leader, I have distinguished myself with my sincerity, integrity, and willingness to go the extra mile to achieve client satisfaction. I am the "go-to" agent when your requirements need to be met…now!