Professional Records
Real Estate Brokers
Mark Cherney, Green Bay WI

- Broker
Specialties:
REO / Bank Owned
Short sales
Residential sales
Luxury homes
First time home buyers
Distressed properties
Probate
Relocation
Property Management
Work:
Real Living Bay Realtors
Green Bay, WI 54313
(920) 264-0422 (Phone)
License #51140-090
Certifications:
GRI
CRS
CDPE
Client type:
Home Buyers
Home Sellers
Property type:
Single Family Home
Condo/Townhome
Multi-family
Interests:
Real Estate Sales keeps Mark very busy in good times and bad. Having a wife and two children
Mark's off time is consumed with family activities and travel. On occassion
if Mark can slip away
he enjoys fishing on the many Wisconsin Lakes and water front parks.
About:
Mark Cherney has been a Real Estate Broker for 27 years. Green Bay Real Estate and the surrounding Real Estate Markets of Allouez, Ashwaubenon, Howard, bellevue, De pere, Suamico and Pulaski are areas that Mark Sells Real Estate and Homes that are for sale. Mark deals with all residential sales but has experience in sales of Foreclosed Home Sales in Green Bay. Real Living Bay Realtors is Located in Howard Wisconsin.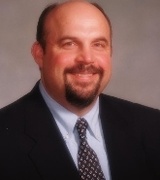 Real Estate Broker, Wisconsin Real Estate Broker Licence
Specialties:
Buyer's Agent, Listing Agent, Foreclosure, Short-Sale
Work:
Real Living Bay Realtors, Inc
1775 Velp Avenue Ste A, Green Bay, WI 54303
(920) 393-7317 (Phone), (920) 393-7319 (Cell), (920) 593-8339 (Fax)
Licenses:
51140-90 (Wisconsin Real Estate Broker Licence)
Description:
You are considering Buying or Selling the most expensive asset that you own, your home. Do you trust this sizeable transaction with an unexperienced person with limited negotiations skills, or do you trust a Broker with over two decades of experience in negotiating sales for over 1100 past clients and customers. NOT ALL REALTORS ARE THE SAME.It does not cost any more for a seasoned and experienced Broker than it does for a Rookie with no transactions under their belt.Decades of experience has given me insight in real estate trends and marketing programs that actually work to net you the best results. Zillow is one of many public web siteswhere I showcase my home listings. Since over 80% of home Buyers use the internet to search for home information, it just makes sense to have my inventory of homes exposed on the most popular sites.Looking for a home? Contact me or go to my web site to sign up for RealLiving2.0. This is a FREE interactive web site that is private to you and password protected. From this private web site you will be able to create and save multiple search criterea, actually search ALL homes listed for sale in the local Multiple Listing Service, and save information on just those homes that you like. If new listings that meet your search criterea or price changes occur on saved properties, you will receive an e-mail alert. There are many other fun and informative things to do on your RealLiving2.0 Site like: Read dozens of articles and reports, schedule activities on a calender, share information with your REALTOR or friends and family.Have Fun and Happy Home Hunting!Mark CherneyBroker, GRI, CRS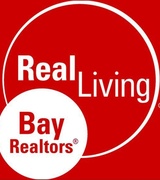 Real Estate Agent
Specialties:
Buyer's Agent, Listing Agent
Work:
Real Living Bay Realtors
1249 Russett Ct., Green Bay, WI 54313
(920) 593-8338 (Office), (920) 593-8339 (Fax)