Professional Records
Real Estate Brokers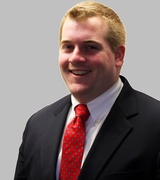 Matthew Mcdonald
Specialties:
Buyer's Agent, Listing Agent
Work:
MHM Properties
374 North Maple Ave
(908) 303-8127 (Office)
Medicine Doctors
Matthew D. Mcdonald
Specialties:
General Surgery, Bariatrician
Work:
Central New York Bariatric Surgery
4900 Broad Rd, Syracuse, NY 13215
(315) 464-9852 (phone) (315) 492-5477 (fax)
Surgical Specialties
750 E Adams St FL 8 STE 4800, Syracuse, NY 13210
(315) 464-1800 (phone) (315) 464-5475 (fax)
Education:
Medical School
New York College of Osteopathic Medicine of New York Institute of Technology
Graduated: 2001
Procedures:
Nutrition Therapy, Appendectomy, Bariatric Surgery, Breast Biopsy, Breast Reduction, Colonoscopy, Gallbladder Removal, Hernia Repair, Laparoscopic Appendectomy, Laparoscopic Gallbladder Removal, Mastectomy, Pilonidal Cyst Excision, Sigmoidoscopy, Small Bowel Resection, Spleen Surgey, Thyroid Gland Removal, Upper Gastrointestinal Endoscopy, Vasectomy, Wound Care
Conditions:
Abdominal Hernia, Acute Pancreatitis, Cholelethiasis or Cholecystitis, Constipation, Fractures, Dislocations, Derangement, and Sprains, Gastroesophageal Reflux Disease (GERD), Inguinal Hernia, Intestinal Obstruction, Overweight and Obesity, Ventral Hernia, Vitamin D Deficiency, Abnormal Vaginal Bleeding, Acne, Alcohol Dependence, Alopecia Areata, Anal Fissure, Anal or Rectal Abscess, Anemia, Ankylosing Spondylitis (AS), Anxiety Dissociative and Somatoform Disorders, Anxiety Phobic Disorders, Appendicitis, Arterial Thromboembolic Disease, Atopic Dermatitis, Benign Polyps of the Colon, Benign Thyroid Diseases, Breast Disorders, Bronchial Asthma, Calculus of the Urinary System, Candidiasis, Cardiac Arrhythmia, Chronic Pancreatitis, Depressive Disorders, Dermatitis, Diabetes Mellitus (DM), Disorders of Lipoid Metabolism, Diverticulitis, Esophagitis, Femoral Hernia, Gastric Cancer, Gastritis and Duodenitis, Gastrointestinal Hemorrhage, Hemorrhagic stroke, Hemorrhoids, Hiatal Hernia, Hypertension (HTN), Hypothyroidism, Infectious Liver Disease, Inflammatory Bowel Disease (IBD), Internal Derangement of Knee Cartilage, Intervertebral Disc Degeneration, Intracranial Injury, Iron Deficiency Anemia, Irritable Bowel Syndrome (IBS), Ischemic Bowel Disease, Malignant Neoplasm of Colon, Malignant Neoplasm of Female Breast, Melanoma, Migraine Headache, Mitral Valvular Disease, Non-Toxic Goiter, Obstructive Sleep Apnea, Osteoarthritis, Pancreatic Cancer, Peptic Ulcer Disease, Pneumonia, Polycystic Ovarian Syndrome (PCOS), Post Traumatic Stress Disorder (PTSD), Pulmonary Embolism, Rheumatoid Arthritis, Schizophrenia, Septicemia, Sickle-Cell Disease, Skin and Subcutaneous Infections, Substance Abuse and/or Dependency, Tension Headache, Urinary Incontinence, Urinary Tract Infection (UT), Uterine Leiomyoma, Varicose Veins, Venous Embolism and Thrombosis
Languages:
English, Spanish
Description:
Dr. Mcdonald graduated from the New York College of Osteopathic Medicine of New York Institute of Technology in 2001. He works in Syracuse, NY and 1 other location and specializes in General Surgery and Bariatrician. Dr. Mcdonald is affiliated with Upstate University Hospital and Upstate University Hospital Community Campus.