Matthew Rowland
Deceased
1636 Watkins Rd, Columbus, OH 43207
Mentions for Matthew Rowland
Resumes
Resumes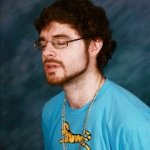 Liger Vision Media .. Liger Vision Records
Location:
Greater Nashville Area
Business Records
| Name / Title | Company / Classification | Phones & Addresses |
| --- | --- | --- |
| Matthew A Rowland | THE OBERMILLER-ROWLAND GROUP, LLC | |
| Matthew Rowland | BALTICA ENTERPRISES, LLC | |
Publications
Amazon
King Me
Publication Date:
2009-02-27
K did not want to be King anymore. Not without his mother. And not on his father's terms. But Railroad wasn't called Railroad for nothing. And no was not an answer he would accept from his only son, the son whose duty it was to take over the family media empire. K knew it would have helped to have a...
Bluegrass Renaissance: The History And Culture Of Central Kentucky, 1792-1852
Publisher:
University Press of Kentucky
Publication Date:
2012-07-31
Originally established in 1775 the town of Lexington, Kentucky grew quickly into a national cultural center amongst the rolling green hills of the Bluegrass Region. Nicknamed the "Athens of the West," Lexington and the surrounding area became a leader in higher education, visual arts, architecture, ...
NOTICE: You may not use PeopleBackgroundCheck or the information it provides to make decisions about employment, credit, housing or any other purpose that would require Fair Credit Reporting Act (FCRA) compliance. PeopleBackgroundCheck is not a Consumer Reporting Agency (CRA) as defined by the FCRA and does not provide consumer reports.