Professional Records
Real Estate Brokers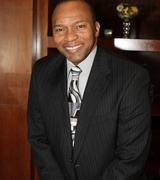 Realtor
Specialties:
Buyer's Agent, Listing Agent, Short-Sale, Notary
Work:
Simply Vegas Real Estate
3042 S. Durango Dr.
(702) 685-3000 (Office), (702) 985-5566 (Cell), (702) 685-3600 (Fax)
Description:
I am a long time resident in Las Vegas, since 1985. I know the local market very well and every area of town. I specalize in short sales, representing both the seller and buyer.My promise to you is: I will always be available to answer your questions and address your concerns. I may not always be able to answer your phone calls immediately, but I will always return a missed call or respond to your voice mails and e-mails. I promise to make every effort to represent you to the best of my ability. I am involved in the community, through church and Boy Scout activities. I am a Former Police Officer and Retired Sergeant with the North Las Vegas Police Department. I will always work hard to help you sell or purchase a home.
License Records
Michael R Yarbrough
Licenses:
License #:
E024708 - Expired
Category:
Emergency medical services
Issued Date:
May 13, 2008
Expiration Date:
Mar 31, 2010
Type:
Riverside County EMS Agency
Michael Joseph Yarbrough
Licenses:
License #:
18081 - Active
Category:
Emergency Medical Care
Issued Date:
Oct 31, 2007
Effective Date:
Oct 31, 2007
Expiration Date:
Dec 31, 2017
Type:
EMT