Nelson Moreno
, Age 43
Woodbridge, VA
Mentions for Nelson Moreno
Work History and Career Records
License Records
Nelson Moreno
Licenses:
License #:
2705089345
Category:
Contractor
Public Records
Vehicle Records
Nelson Moreno
Address:
14216 Ferndale Rd, Woodbridge, VA 22193
Resumes and CV
Resumes Independent Construction Professional
Location:
Washington D.C. Metro Area Security Technician At Kbr
Location:
US Military Posts in Europe
Industry:
Security and Investigations Business & Organization Records
Name / Title
Company / Classification
Phones & Addresses
Nelson Moreno


Principal

Nam Drywall LLC
14952 Amaranth Ct, Woodbridge, VA 22193
(703) 670-0186
Publications
Amazon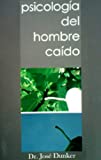 Psicología Del Hombre Caído (Spanish Edition)
Author:
Dr. José Rafael Dunker Lambert
Es el planteamiento para un nuevo marco en la psicología y la terapia familiar. "Vergüenza", "miedo", y "culpa" se proponen como las tres pasiones básicas del alma humana, y a partir de las cuales se originan todos los problemas psicopatológicos. De la misma manera, "acercamiento", "afirmación", y "...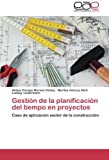 Gestión De La Planificación Del Tiempo En Proyectos: Caso De Aplicación Sector De La Construcción (Spanish Edition)
Author:
Nelson Enrique Moreno Gómez, Maritza Astroza Abril, Ludwig Lindermann
Publisher:
Editorial Académica Española
La gestión de la planificación del tiempo de un proyecto, se convierte en un elemento clave de éxito, siempre y cuanto exista una articulación con las otras áreas de gestión como costos, calidad, riesgo, recursos humanos, adquisiciones y los interesados en los resultados del proyecto. El secto...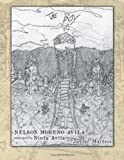 The Boy And The Zoo
Author:
Nelson Moreno Avila
A journey can begin in the most unexpected places, and it calls upon the most unexpected people, but only if you let it … a journey will change you. The Boy and the Zoo is a tale that shows what happens when a mere boy lets the change take place. However, be advised, this story is not for mere child...
NOTICE: You may not use PeopleBackgroundCheck or the information it provides to make decisions about employment, credit, housing or any other purpose that would require Fair Credit Reporting Act (FCRA) compliance. PeopleBackgroundCheck is not a Consumer Reporting Agency (CRA) as defined by the FCRA and does not provide consumer reports.