Philippe A Roy
, Age ~67
Merrimack, NH
Work
Company:
Mercury computer systems, inc.
Address:
201 Riverneck Rd, Kates Corner, MA 01824
Position:
Director software product line
Industries:
Electronic Computers
Ranks
Licence:
Connecticut - Active
Date:
2008
Mentions for Philippe A Roy
Professional Records
Lawyers & Attorneys Philippe Matthew Roy

- Lawyer
Licenses:
Connecticut - Active 2008
Resumes
Resumes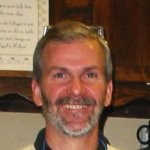 Process Engineer At Nashua Corporation
Location:
Greater Boston Area
Industry:
Paper & Forest Products Philippe Roy
Location:
Greater Boston Area
Industry:
Aviation & Aerospace Independent Food Production Professional
Location:
Greater Boston Area
Industry:
Food Production Business Records
Name / Title
Company / Classification
Phones & Addresses
Philippe Roy


Director Software Product Line

Mercury Computer Systems, Inc.


Electronic Computers

201 Riverneck Rd, Kates Corner, MA 01824
Philippe Roy


PRESIDENT

D-BOX USA INC
Philippe Roy


President

Ate Aero Surveillance Inc
800 Tpke St, North Andover, MA 01845
Publications
Us Patents
Methods, Apparatus And Systems For Enhanced Synthetic Vision And Multi-Sensor Data Fusion To Improve Operational Capabilities Of Unmanned Aerial Vehicles
Inventors:
Philippe Roy -
North Andover MA,
Jun Yu -
Winchester MA,
David S. Linden -
Dexter MI,
Assignee:
Honeywell International Inc. -
Morristown NJ
International Classification:
G05D 1/00
US Classification:
701 28, 701 33, 701 36, 2441581
Abstract:
The invention provides, in some aspects, improved methods, apparatus and systems for unmanned aerial vehicle (UAV) operation that utilize multiple data links between a UAV and a control station in order to transmit control and actionable intelligence data. Such methods, apparatus and systems can be used, for example, to monitor a selected environment (e. g. , an oil field or other terrain/environment of interest). In a related aspect, such data links comprise satellite communication channels.
Isbn (Books And Publications)
Typologie Des Classes Et Pedagogies Des Activites Physiques Et Sportives
L'Hermetisme: Philosophie Et Tradition
NOTICE: You may not use PeopleBackgroundCheck or the information it provides to make decisions about employment, credit, housing or any other purpose that would require Fair Credit Reporting Act (FCRA) compliance. PeopleBackgroundCheck is not a Consumer Reporting Agency (CRA) as defined by the FCRA and does not provide consumer reports.