Rosa A Chavez
, Age 62
Santa Barbara, CA
Mentions for Rosa A Chavez
Publications
Amazon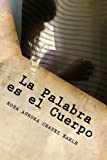 La Palabra Es El Cuerpo (Spanish Edition)
Author:
Rosa Aurora Chavez Eakle
Publisher:
CreateSpace Independent Publishing Platform
La palabra es el Cuerpo Rosa Aurora Chavez Eakle Premio Universitario de Poesía 1994, Universidad Nacional Autónoma de Mexico. La Palabra es el Cuerpo abre un espacio interior donde el cuerpo engendra, gesta y nutre la palabra y la palabra se encarna en corporalidad, respiracion y lengua, vida, muer...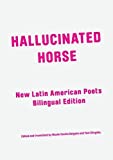 Hallucinated Horse: New Latin American Poets (International Series)
Author:
Felipe Garcia Qunitero, Rosa Chavez, Luis Alberto Bravo
NOTICE: You may not use PeopleBackgroundCheck or the information it provides to make decisions about employment, credit, housing or any other purpose that would require Fair Credit Reporting Act (FCRA) compliance. PeopleBackgroundCheck is not a Consumer Reporting Agency (CRA) as defined by the FCRA and does not provide consumer reports.