Resumes
Resumes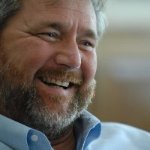 Senior Director , Quality At Baxer Healthcare
Location:
Hickory/Lenoir y alrededores, Carolina del Norte
Industry:
Industria farmacutica President Of Rml Group
Location:
Colorado Springs y alrededores, Colorado Associate Director At St. Jude Children's Research Hospital
Location:
Memphis y alrededores
Industry:
Gestin de organizaciones sin nimo de lucro Owner, Trinity Armored Security, Inc.
Location:
Dallas/Fort Worth y alrededores
Industry:
Transporte por carretera o ferrocarril Director Of Construction Resources At Hitt Contracting Inc.
Location:
rea Metropolitana de Washington D.C. Systems Administrator At Georgia Department Of Labor
Location:
Atlanta y alrededores
Industry:
Interconexin en red Russell Laney
Location:
Colorado Springs y alrededores, Colorado
Industry:
Recaudacin de fondos Russell Laney
Location:
Colorado Springs y alrededores, Colorado
Industry:
Formacin profesional y capacitacin