Mentions for Sandi Johnson
Work History and Career Records
Real Estate Brokers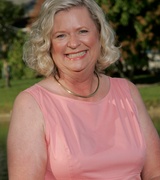 Sandi Johnson
Specialties:
Buyer's Agent, Listing Agent
Business & Organization Records
Name / Title
Company / Classification
Phones & Addresses
Ms. Sandi Johnson


Owner

Virtually Yours, LLC
Professional Services - General. Administrative Services
3540 Wheeler Rd, Ste 506, Augusta, GA 30909-1890
(706) 993-2068, (706) 993-2098
Sandi Johnson
JEST-US BASKET BALL ASSOCIATION, INC
Publications
Isbn (Books And Publications)
The Process Of Negotiation: A Case Study Of Wage Negotiations
NOTICE: You may not use PeopleBackgroundCheck or the information it provides to make decisions about employment, credit, housing or any other purpose that would require Fair Credit Reporting Act (FCRA) compliance. PeopleBackgroundCheck is not a Consumer Reporting Agency (CRA) as defined by the FCRA and does not provide consumer reports.