Professional Records
Real Estate Brokers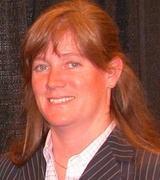 Real Estate &Amp; Mortgage Broker
Specialties:
Buyer's Agent, Listing Agent, Foreclosure, Short-Sale
Work:
Arbonne Group LTD dba Neon Realtors
27762 Antonio Pkwy, Ladera Ranch, CA 92694
(949) 463-8200 (Office), (949) 463-8200 (Cell), (949) 315-3848 (Fax)
Description:
Sandy is the Broker-in-Charge of the Arbonne Group, LTD., comprised of Neon Realtors, Arbonne Mortgage and Arbonne Group, the Professional Short Sale Negotiation branch of the Company. She is both a Real Estate and Mortgage Broker, licensed in the States of CA, NV & FL.Sandy possesses the skills, knowledge and expertise to shape your homeownership dreams and turn them into a full-fledge reality. As your Realtor® she brings skillful negotiation in addition to honest and fair representation. We confidently have no doubt that you will benefit tremendously from our dedicated team of professionals. We're here to serve you with all of your real estate and financial needs. Our desire and mission is to serve our clients with good old-fashioned integrity, knowledge and professionalism.
Links:
Site
Facebook
Twitter
LinkedIn
License Records
Sandra J Kennedy
Licenses:
License #:
14029 - Expired
Category:
Emergency Medical Care
Issued Date:
Aug 10, 2000
Effective Date:
Feb 5, 2007
Expiration Date:
Dec 31, 2006
Type:
EMT
Sandra J Kennedy
Licenses:
License #:
853 - Expired
Category:
Emergency Medical Care
Issued Date:
Aug 27, 1998
Effective Date:
Aug 10, 2000
Expiration Date:
Dec 31, 2001
Type:
First Responder