Sergio G Moreira
, Age 60
564 Cherry St, Elizabeth, NJ 07208
Sergio Moreira Phones & Addresses
564 Cherry St, Elizabeth, NJ 07208 (908) 353-0531
124 Acme St, Elizabeth, NJ 07202 (908) 353-0531
211 Rankin St, Elizabeth, NJ 07206 (908) 353-0531
Palmyra, NJ
Burlington, NJ
Union, NJ
Hillside, NJ
Newark, NJ
247 W Broad St, Palmyra, NJ 08065
Mentions for Sergio G Moreira
Work History and Career Records
Medicine Doctors Sergio Gugisch Moreira
Specialties:
Urology
Surgery
Education:
Pontificia Universidad Catolica De Chile (1995) Urology
Resumes and CV
Resumes Publications
Amazon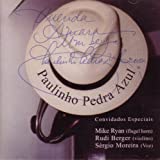 Samba Cancao [Import] [Audio Cd] Paulinho Pedra Azul; Mike Ryan; Rudi Berger
Author:
Paulinho Pedra Azul; Mike Ryan; Rudi Berger; Sergio Moreira Música Religiosa De Seis Maestros Venezolanos De La Colonia. Juan Manuel Olivares, Caro De Boesi, José Francisco Velasquez (El Viejo), Pedro Nolasco ... (El Joven). < Versiones De Sergio Moreira. >
Publisher:
Ediciones del Congreso de la República
NOTICE: You may not use PeopleBackgroundCheck or the information it provides to make decisions about employment, credit, housing or any other purpose that would require Fair Credit Reporting Act (FCRA) compliance. PeopleBackgroundCheck is not a Consumer Reporting Agency (CRA) as defined by the FCRA and does not provide consumer reports.