Shanita N Johnson
, Age 43
Lutz, FL
Shanita Johnson Phones & Addresses
Lutz, FL
Tampa, FL
412 1St St, Colquitt, GA 31737 (229) 758-3068
Brinson, GA
Seffner, FL
Albany, GA
Largo, FL
8721 White Swan Dr UNIT 202, Tampa, FL 33614
Mentions for Shanita N Johnson
Resumes and CV
Resumes Business & Organization Records
Name / Title
Company / Classification
Phones & Addresses
Shanita Johnson
Motor Club of America (MCA)
7361 E Bank Dr, Tampa, FL 33617
(229) 234-7421
Shanita Johnson
House of Restoration Church of God, Inc
1603 E Hillsborough Ave, Tampa, FL 33610
PO Box 310591, Tampa, FL 33680
(813) 374-8915
Publications
Amazon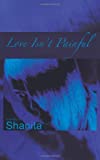 Love Isn't Painful
Author:
Shanita Ann Johnson
We all could ask the question why those in abusive relationships stay. But only the abused victims can answer those questions. Crenique is young, beautiful, and multi-talented. She moved to America, from Jamaica, when she was 16 years old to go to medical school, but ended up meeting the wrong man. ...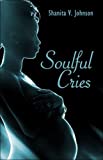 Soulful Cries
Author:
Shanita V. Johnson
Publisher:
PublishAmerica
Shanita Johnson was born in the United States in 1973, the only child of an over-worked single mother (at the time) who cherished her with love to make up for the absence of a father who couldn't care if she was alive. And yet, blessed with the love of strong women and an outstanding stepfather, she...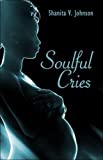 Soulful Cries By Johnson, Shanita V. (2005) Paperback
Author:
Shanita V. Johnson
Publisher:
PublishAmerica
NOTICE: You may not use PeopleBackgroundCheck or the information it provides to make decisions about employment, credit, housing or any other purpose that would require Fair Credit Reporting Act (FCRA) compliance. PeopleBackgroundCheck is not a Consumer Reporting Agency (CRA) as defined by the FCRA and does not provide consumer reports.