Work History and Career Records
Real Estate Brokers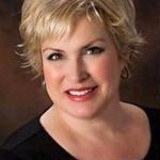 Stephanie M Wilson
Description:
As a REALTOR®, Designee of the Graduate Realtor Institute (GRI) and Certified as an Accredited Buyer Representative (ABR), integrity is the cornerstone of my business. Every decision I make on your behalf will be with only your best interests at heart. When you are in the market to purchase real estate, I will listen to your goals and present to you the properties that meet these goals. Whether you are seeking the special home that speaks to you or a commercial property that reflects your business plan, my eye for quality will guide you in selecting the property that best reflects your wants, needs and personality.As your listing agent, I am more than prepared to advise you on staging your property for the real estate market. A graduate of Interior Arrangements Institute for Redesign and Staging, one of the most comprehensive Real Estate Staging and Redesign certification programs in the country, I have professionally staged many properties. My expertise in design as well as my education in Staging and Redesign is available to you when listing your property. As you begin your real estate journey, know that with me at your side you will have an advocate with vision and creativity - an agent who will work for you tirelessly through every aspect of the real estate process. The dedicated service I provide goes beyond the close of your real estate transaction - you can count on me to be dedicated to you and your real estate goals today, tomorrow and into the future.
Lawyers & Attorneys
Stephanie Lynn Wilson

- Lawyer
Licenses:
Georgia - Active Member in Good Standing 2006
Education:
Georgia State University College of LawDegree JD - Juris Doctor - LawGraduated 2006
Michigan State UniversityDegree B.A.B.AGraduated 2003

Specialties:
Family - 20%
Child Custody - 20%
Divorce / Separation - 20%
Child Support - 20%
Alimony - 20%
Associations:
Atlanta Bar Association - Member Stephanie L. Wilson

- Lawyer
Licenses:
Texas - Eligible To Practice In Texas 2011
Education:
Ohio State University Moritz College of Law

Medicine Doctors
Stephanie P. Wilson
Specialties:
General Practice, Gynecology
Work:
Northwest Naturopathic Medical Clinic
1755 Coburg Rd STE 2, Eugene, OR 97401
(541) 683-9357 (phone) (541) 683-3273 (fax)
Description:
Dr. Wilson works in Eugene, OR and specializes in General Practice and Gynecology.
Stephanie Wilson
Work:
Semmes-Murphey ClinicSemmes-Murphey Neurological Clinic
6325 Humphreys Blvd, Memphis, TN 38120
(901) 522-7700 (phone) (901) 881-0766 (fax)
Site
Languages:
English, Spanish
Description:
Ms. Wilson works in Memphis, TN and specializes in Neurology. Ms. Wilson is affiliated with Baptist Memorial Hospital Memphis and Methodist University Hospital.
Stephanie A. Wilson
Specialties:
Hematology/Oncology
Work:
Baptist Medical Associates
4003 Kresge Way STE 500, Louisville, KY 40207
(502) 897-1166 (phone) (502) 897-1461 (fax)
Languages:
English, Russian, Spanish
Description:
Ms. Wilson works in Louisville, KY and specializes in Hematology/Oncology. Ms. Wilson is affiliated with Baptist Health Louisville. Stephanie Elizabeth Wilson
License Records
Stephanie Devon Wilson
Licenses:
License #:
C010249 - Active
Category:
Social Work
Issued Date:
Jul 15, 2016
Expiration Date:
Jun 30, 2018
Type:
Clinical Social Worker
Stephanie S Wilson
Licenses:
License #:
041289136 - Expired
Issued Date:
Jun 22, 1995
Expiration Date:
May 31, 1996
Type:
Registered Professional Nurse
Stephanie E Wilson
Licenses:
License #:
7030286 - Active
Category:
EMS Licensing
Issued Date:
Dec 9, 2015
Expiration Date:
Jun 30, 2018
Type:
EMT-Intermediate
Stephanie Renee Wilson
Licenses:
License #:
20463 - Active
Category:
Nursing
Issued Date:
Aug 2, 2006
Effective Date:
Jun 3, 2014
Expiration Date:
Oct 31, 2017
Type:
Licensed Practical Nurse
Stephanie Julia Wilson
Licenses:
License #:
81311 - Active
Category:
Nursing Support
Issued Date:
Nov 7, 2016
Effective Date:
Nov 7, 2016
Expiration Date:
Nov 7, 2018
Type:
Medication Aide - 40 Hour
Stephanie Renee Wilson
Licenses:
License #:
49474 - Expired
Category:
Nursing Support
Issued Date:
Feb 24, 2003
Effective Date:
Mar 6, 2006
Expiration Date:
Feb 24, 2006
Type:
Medication Aide - 40 Hour
Stephanie Renee Wilson
Licenses:
License #:
49474 - Expired
Category:
Nursing Support
Issued Date:
Feb 24, 2003
Effective Date:
Mar 15, 2003
Expiration Date:
Feb 24, 2006
Type:
Medication Aide ICF-MR/Nursing Home
Stephanie B Wilson
Licenses:
License #:
115748 - Expired
Category:
Nursing Support
Issued Date:
Oct 8, 2014
Effective Date:
Oct 7, 2016
Type:
Nurse Aide