Tanya D Stephens
, Age 46
2241 Garland Rd, Birmingham, AL 35216
Tanya Stephens Phones & Addresses
2241 Garland Rd, Vestavia, AL 35216 (205) 978-3254
Birmingham, AL
Gulf Shores, AL
11022 Copper Field Dr, Pineville, NC 28134 (704) 541-0685
Helena, AL
Auburn, AL
2241 Garland Dr, Vestavia, AL 35216 (205) 613-1747
Work
Position:
Clerical/White Collar
Education
Degree:
Associate degree or higher
Mentions for Tanya D Stephens
Work History and Career Records
Real Estate Brokers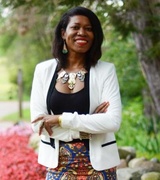 Tanya Stephens
Specialties:
Buyer's Agent, Listing Agent
Resumes and CV
Resumes Tanya Stephens
Industry:
Non-Profit Organization Management
Work:
Festival of Children Foundation
Administrative Assistant Tanya Stephens
Skills:
Video Production, Film Production, Television, Film, Commercials, Entertainment, Video, Social Media Regional College Of Health Professions Internship Manager At Davenport University
Position:
Adjunct Faculty at Davenport University, Regional College of Health Professions Internship Manager at Davenport University
Location:
Bay City, Michigan
Industry:
Higher Education
Work:
Davenport University since Jan 2011
Adjunct Faculty Davenport University since Sep 2009
Regional College of Health Professions Internship Manager Davenport University Sep 2007 - Sep 2009
Career Services Coordinator Plymouth-Canton Community Schools Aug 2005 - Aug 2007
Teacher
Education:
Davenport University
2011 - 2013
Post-Graduate Certificate in Health Care
Davenport University-Eastern Region
2008 - 2010
MBA - Human Resources, Business
Eastern Michigan University
1999 - 2004
B.S. in Secondary Education Biology, Biology, Chemistry, Earth Science
Skills:
Resume Writing, Job Search Strategies, Mock Interviews, Interviews, College Recruiting, Career Counseling, Job Coaching, Interview Preparation, Staff Development, Leadership Development, Student Affairs, Program Development, Higher Education, Workshop Facilitation, Student Development, Career Assessment, Coaching, Community Outreach, Admissions, Cover Letters, Career Management, Job Search, Academic Advising, MBTI, Workforce Development, Career Development NOTICE: You may not use PeopleBackgroundCheck or the information it provides to make decisions about employment, credit, housing or any other purpose that would require Fair Credit Reporting Act (FCRA) compliance. PeopleBackgroundCheck is not a Consumer Reporting Agency (CRA) as defined by the FCRA and does not provide consumer reports.