Professional Records
Lawyers & Attorneys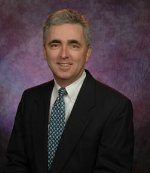 Thomas P. McDermott

- Lawyer
Office:
Boyle Brasher LLC

Phone:
(314) 332-1481 (Phone)
Specialties:
Civil Practice, Transportation, Railroad Law
Memberships:
Bar Association of Metropolitan St. Louis, The Missouri Bar.
University:
Cardinal Glennon College, B.A., cum laude, 1978
Law School:
St. Louis University School of Law, J.D., cum laude, 1983 Thomas Regan McDermott

- Lawyer
Licenses:
Virginia - Authorized to practice law 2012
Medicine Doctors
Thomas D. Mcdermott
Specialties:
Internal Medicine, Internal Medicine - Geriatrics
Work:
Greene County Health System
607 Wilson Ave STE 1, Eutaw, AL 35462
(205) 372-4035 (phone) (205) 372-1228 (fax)
Education:
Medical School
University of South Florida College of Medicine at Tampa
Graduated: 1979
Procedures:
Arthrocentesis, Electrocardiogram (EKG or ECG), Vaccine Administration
Conditions:
Bronchial Asthma, Disorders of Lipoid Metabolism, Hypertension (HTN), Acute Bronchitis, Acute Myocardial Infarction (AMI), Acute Pharyngitis, Acute Sinusitis, Acute Upper Respiratory Tract Infections, Alzheimer's Disease, Anemia, Anxiety Dissociative and Somatoform Disorders, Anxiety Phobic Disorders, Atrial Fibrillation and Atrial Flutter, Attention Deficit Disorder (ADD), Benign Prostatic Hypertrophy, Candidiasis, Cardiac Arrhythmia, Cardiomyopathy, Contact Dermatitis, Dementia, Depressive Disorders, Diabetes Mellitus (DM), Diverticulitis, Erectile Dysfunction (ED), Esophagitis, Fractures, Dislocations, Derangement, and Sprains, Gastritis and Duodenitis, Gastroesophageal Reflux Disease (GERD), Gout, Heart Failure, Herpes Zoster, Hyperthyroidism, Hypothyroidism, Inflammatory Bowel Disease (IBD), Intervertebral Disc Degeneration, Intracranial Injury, Iron Deficiency Anemia, Ischemic Heart Disease, Lateral Epicondylitis, Menopausal and Postmenopausal Disorders, Migraine Headache, Mitral Valvular Disease, Osteoarthritis, Osteoporosis, Peripheral Nerve Disorders, Pneumonia, Restless Leg Syndrome, Rheumatoid Arthritis, Sarcoidosis, Sciatica, Skin and Subcutaneous Infections, Systemic Lupus Erythematosus, Urinary Incontinence, Vitamin B12 Deficiency Anemia, Vitamin D Deficiency
Description:
Dr. McDermott graduated from the University of South Florida College of Medicine at Tampa in 1979. He works in Eutaw, AL and specializes in Internal Medicine and Internal Medicine - Geriatrics. Dr. McDermott is affiliated with Greene County Health System & Nursing Home. Thomas Aloysius McDermott
Specialties:
Family Medicine
Internal Medicine
Rheumatology
Obstetrics & Gynecology
Education:
Loyola University Chicago (1954)
License Records
Thomas A Mcdermott
Licenses:
License #:
RS133996A - Expired
Category:
Real Estate Commission
Type:
Real Estate Salesperson-Standard