Thomas P Stanford
, Age 81
Calabash, NC
Mentions for Thomas P Stanford
Work History and Career Records
Medicine Doctors Thomas Albert Stanford
Specialties:
Orthopaedic Surgery
Education:
Loma Linda University (1955) Orthopaedic Surgery
Resumes and CV
Resumes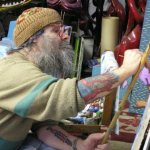 Publications
Wikipedia Chris Agee
…Agees other uncle, Thomas Stanford (b 1928), is a world authority on the Mexican baroque in music and Mexicos many indigenous musical traditions. He attended Juilliard in New York City, moving in 1955 to Mexico City, where he still lives. Over 50 years, he conducted more than 250 field trips...
NOTICE: You may not use PeopleBackgroundCheck or the information it provides to make decisions about employment, credit, housing or any other purpose that would require Fair Credit Reporting Act (FCRA) compliance. PeopleBackgroundCheck is not a Consumer Reporting Agency (CRA) as defined by the FCRA and does not provide consumer reports.