Professional Records
Real Estate Brokers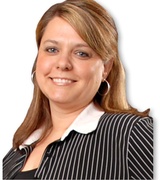 Agent - Broker
Specialties:
Buyer's Agent, Listing Agent, Relocation, Short-Sale
Work:
Liz Moore & Associates
5350 Discovery Park Blvd
(757) 941-4434 (Phone), (757) 209-2232 (Cell), (757) 240-5677 (Fax)
Description:
Tracey Demer Mendoza has worked in the real estate industry since 2000. She started her real estate career in the administrative role of Closing Coordinator. Having worked with 2 top agents in South Carolina, Tracey helped to close over 800 transactions, giving her an extensive working knowledge of the intricacies of the closing process. She has also worked as a Buyer's Agent, Listing Coordinator, Director of Client Services and Office Manager, giving her a wide range of experience in all aspects of the real estate industry.While every transaction is different, Tracey will use her experience to guide you through the maze of the real estate process and help you avoid common pitfalls so that you can enjoy a smooth and successful transaction. Tracey was married in March of 2012 on the Palace Green in Colonial Williamsburg to husband, Rob. Her daughter Haley is a senior at Clemson University and son Matthew is a high school sophomore.
Links:
Site
Blog
Facebook
Twitter
LinkedIn