Professional Records
Lawyers & Attorneys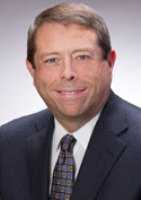 Sam M. (Trey) Yates, III, Houston TX

- Lawyer
Office:
Law Office of Sam M. (Trey) Yates, III, P.C.
50 Briar Hollow Lane, Suite 425 West, Houston, TX 77027
Mailing Address:
Martha Turner Properties Building, 50 Briar Hollow Lane, Suite 425 West, Houston, TX, 77027
Phone:
(713) 932-7177 (Phone), (713) 932-7277 (Fax)
Specialties:
Family Law, Divorce, Child Custody Litigation, Enforcement of Court Orders, Modification of Prior Court Orders, Grandparents Rights, Child Support and Visitation, Premarital and Marital Property Agreements, Community Property Division, Complex Division of Marital Assets, Alimony and Spousal Maintenance, Probate Litigation and Estate Planning, Probate of Wills, Litigation of will contests, Guardianships, Declaration of Heir Ships, Construction of Wills, Powers of Attorney, Living Wills/Directive to Physicians, Trusts and Estates, Elder Care Issues, Mediation Services, Collaborative Family Law Services, Adoptions, Alimony, Annulment, Child Abuse and Neglect, Child Advocacy, Child Custody, Child Custody Mediation, Child Support, Collaborative Family Law, Divorce Mediation, Domestic Partnerships, Domestic Violence, Family Mediation, Grandparents Visitation Rights, Grandparents Custody, Foster Care, Parental Kidnapping, Parental Rights, Paternity, Parenting Time, Name Changes, Child Care, Child Dependency, Child Protection, Child Sexual Abuse, Child Welfare, Children's Rights, Cohabitation Agreements, Community Property Law, Day Care, Divorce Arbitration, Domestic Relations, Equitable Distribution, Family Arbitration, Fathers Rights, Gay and Lesbian Family Law, Marital Agreements, Marital Property Distribution, Marital Property Law, Marital Property Settlements, Matrimonial Law, Palimony, Post Divorce Modification, Post Nuptial Agreements, Premarital Agreements, Restraining Orders, Spousal Support, Termination of Parental Rights, Visitation Rights, Uncontested Divorce, Alternative Dispute Resolution, Collaborative Law, Mediation, Arbitration, Ask a Lawyer, Child & Spousal Support, Child Centered Divorce Mediation, Co-Parenting Agreements, Consultations, Document Processing, Elder Law, Elder Rights, Estate Planning for the Elderly, Estate Planning for Parents of Handicapped Children, Estate Planning for the Disabled, Family Business Law, Felonies, Guardianship and Conservatorship, Adult Guardianship, Conservatorship, Elder Guardianship, Guardianship, Handicapped Rights, Child Abduction, Unlawful Restraint, Litigation, Power of Attorney
Memberships:
American Academy of Matrimonial Lawyers, Gulf Coast Family Law Specialists, Texas Trial Lawyers Association, The Collaborative Law Institute of Texas, Houston Bar Association: Family Section, Probate, Trusts and Estate Section and Collaborative Law Section, Houston Bar Foundation - Life Fellow and Fort Bend County Bar Assoc.
Admitted:
1984, Texas and U.S. District Court, Southern District of Texas
University:
American Academy of Dramatic Arts, Los Angeles, California, 1979, University of Houston, B.A., Political Science, 1981
Law School:
St. Mary's School of Law, San Antonio, Texas, J.D., 1984
Biography:
Practicing law in Harris county and surrounding counties since 1986 as well as being a member of AAML and TAFLS with a Board Certification in Family Law by Texas Board of Legal Specialization, Sam "Tr...