Suzanne N Crow
, Age 49
Kingfisher, OK
Suzanne Crow Phones & Addresses
Social networks Mentions for Suzanne N Crow
Resumes and CV
Resumes Business & Organization Records
Name / Title
Company / Classification
Phones & Addresses
Suzanne Marie Crow


Director

Christy's Wish Inc
Publications
Wikipedia Sheryl Crow
Sheryl Suzanne Crow (born February 11, 1962) is an American singer-songwriter, record producer, musician, and actress. Her music incorporates elements of rock,
Amazon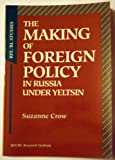 The Making Of Foreign Policy In Russia Under Yeltsin
Publisher:
Rfe/Rl Research Institute
NOTICE: You may not use PeopleBackgroundCheck or the information it provides to make decisions about employment, credit, housing or any other purpose that would require Fair Credit Reporting Act (FCRA) compliance. PeopleBackgroundCheck is not a Consumer Reporting Agency (CRA) as defined by the FCRA and does not provide consumer reports.